Modular homes are energy efficient home designs. Green home construction minimizes waste according to New Jersey green builder.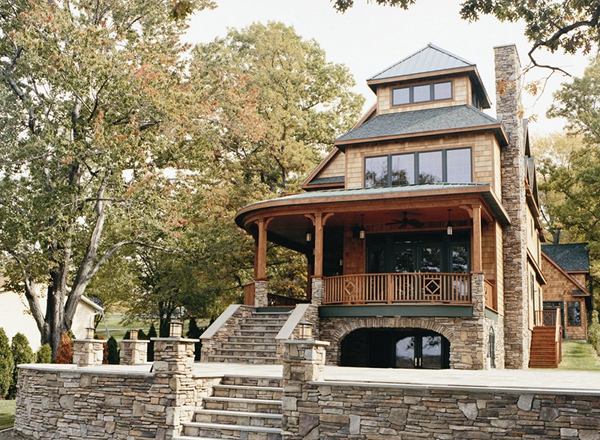 With consumers hyper-sensitive to energy costs and becoming more environmentally conscious in general, most observers agree that green is the color of the future, for builders and buyers alike. Eventually, the home-buying public is going to demand that their homes be built this way.
Building a modular home versus a standard "site-built" home can make green certification easier. In all, the modular process takes care of about 10 percent of the points toward certification, which puts modular construction ahead of the curve compared to a site builder.
By nature, modular homes are generally better-sealed, and the modular process itself minimizes waste. Modular manufacturers receive much of the wood pre-cut to length and then have programs for recycling the extra, which also earns points. A lot of the materials that the modular manufacturer is already using are green, even though they aren't necessarily marketed that way.
However, despite more awareness about green building , there is still a lot of confusion about exactly what green building is. Modular Homes, Inc. (MHI) a New Jersey based modular home builder has broken the process down into five categories:
• Using energy efficient designs and materials. The use of shade and sunlight for cooling and heating is as old as time itself, but there are plans and materials specifically designed to keep the house virtually air-tight. With less outside air infiltrating the home, the indoor climate is much easier to control. LED lights use a fraction of regular incandescent bulbs, while Energy Star appliances are certified to meet strict guidelines on the amount of electricity they require to operate.
• Reducing a home's water consumption. It's true that the earliest low-flow plumbing fixtures caused problems for some homeowners, but today's versions are as good, if not better, than the old water hogs. One technology is the incorporation of air into the process; the result is a low-flow shower that feels just as strong as the one using much more water.
• Having an environmentally friendly site. Some of the factors involved are orientation of the house to maximize natural sunlight. As a result, the home's furnace and air conditioning don't have to work as hard to maintain a comfortable home. Another goal is making a minimal impact on the area in which the house is built. Clear-cutting the entire lot has been replaced by taking down only the trees and bushes that would interfere with construction.
• Promoting a healthy indoor air environment. Air-tight houses are critical to energy efficiency, but an unwelcome result is indoor air quality that is five times more polluted than the air outdoors. Fresh-air ventilation is often used to exhaust the stale indoor air to the outside, bring in fresh air and conserve energy.
• Emphasizing sustainable products, material conservation and waste reduction. With modular construction, you typically have 30 percent more material that goes into the home with 30 percent less waste. Not surprisingly, green modular homes for sustainable living are growing in popularity. Another form of waste reduction is recycling job-site waste and using it for mulch in the newly planted yard.
Modular Homes, Inc. is a design/build firm that specializes in custom modular homes for the well-educated, discriminating customer. MHI is also a consultant- based organization, which works with builders who would like to enter the modular home business, as well as entrepreneurial clients who are interested in building their own modular home.
For more information on Modular Homes, Inc., visit www.modularhomesinc.com